Why Buy a Used Toyota?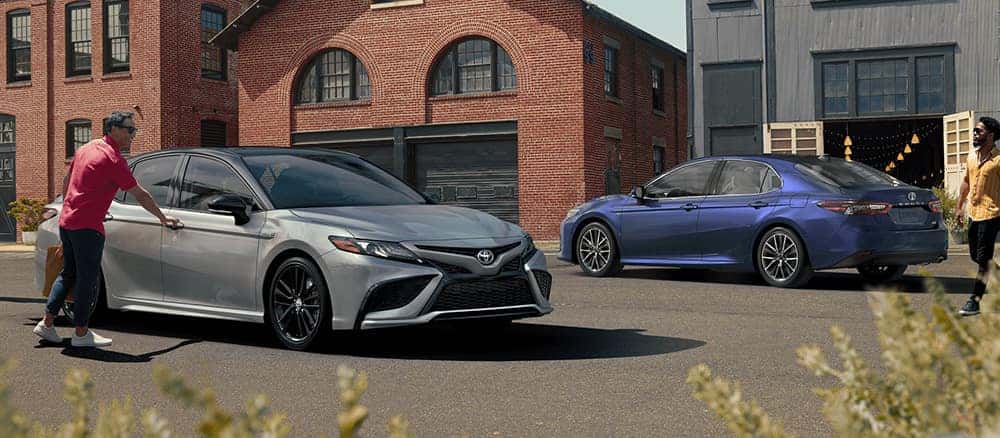 Buying a used car, truck, or SUV can be a stressful decision: the thought of spending thousands on an essential like a vehicle, that might randomly break down, or cost thousands more in repairs, can make anyone rush to paying full price for a new car.
However, times are different now than in the past, and used vehicles are more reliable than ever. Certified Pre-Owned programs, higher manufacturing standards, and vehicle history reports make buying a used car more than just a cost-effective decision, but a smart one too! Especially with Toyota's well-known build quality, you can trust that your used Toyota will last for years to come. Read on to learn more about why buying a pre-owned Toyota is not as fraught as you might think.
Toyota Certified Pre-Owned Program
The number one reason to consider buying a pre-owned Toyota truck, SUV, or car is the availability of Toyota's Certified Pre-Owned program. Any Certified Pre-Owned program is a great way to get an automobile with the price savings of a used car but the assurances, perks, and warranties of a new car.
Toyota's Certified Pre-Owned program includes vehicles no older than 6 years, and under 85,000 miles, and every eligible vehicle is subjected to a 160-point inspection to ensure its quality. In return, Toyota Certified Pre-Owned vehicles carry a 7-year/100,000-mile warranty and 24-hour roadside assistance, along with other great perks that make buying a Certified Pre-Owned Toyota a no-brainer.
Vehicle History Reports Provide Greater Assurance Than Ever Before
Thanks to vehicle history reports, like CARFAX®, AutoCheck, and others, you don't have to worry nearly as much as you used to about purchasing a "lemon." These vehicle reports include a wealth of information about the car you're about to buy, including its accident and repair history, the number of previous owners, its previous registrations, and mileage validation.
Here at Hendrick Toyota Concord, we provide the CARFAX® report for all of our used vehicles at no extra charge to our customers. That lets you weigh the pros and cons of a used Toyota against each other to make an informed decision on whether to buy.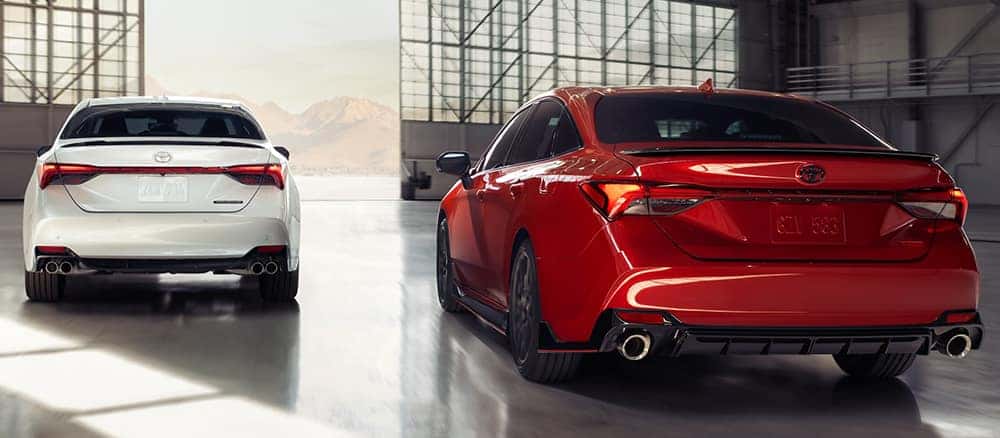 Today's Toyotas are Simply More Reliable
Lucky for all of us, automotive construction standards have continuously improved pretty much since the advent of the industry, with no sign of slowing down. It's not uncommon for today's vehicles to hit the 100,000 mile mark before needing a major repair!
Toyota is especially well-known for their automobiles' build quality and longevity, which also provide excellent resale value. So when you buy a used Toyota Camry, used Corolla, used Tacoma or other model, you can rest assured that not only will it last you longer than other brands, it'll fetch you more of your purchase price when you decide to trade it in or trade it up for another car.
More Options at Better Prices than Buying New
Though it might not be obvious at first, when you look for a used vehicle, you actually have more options than when you restrict yourself to a new one. Each model year, manufacturers can only release a certain number of cars, trucks, and SUVs – but when you open your search to include previous model years, the number of models and features instantly multiplies. This allows you to find your most desired specifications in a used Toyota RAV4, used 4Runner and many more models!
Of course, one of the most obvious benefits of buying a pre-owned truck, car, or SUV is the price savings over buying a new vehicle. Not only does a used vehicle cost less than a new vehicle when you make the purchase, though: used cars are usually cheaper to insure, cheaper and easier to finance, and are taxed and registered for less. There are truly a lot of positives to buying a used car, especially a used Toyota car.
Check out Used Toyota SUVs, cars, and trucks at Hendrick Toyota Concord
When you're ready to see what advantages buying a used Toyota can do for you in the Charlotte or Huntersville areas, come by Hendrick Toyota Concord to see our wide selection of used and certified pre-owned Toyota vehicles! Our friendly sales people will help you find the perfect vehicle for you and your family, and our financial department will ensure you get a great deal. Find our best deal by browsing our used under $15k inventory! Even after you drive away, you're always welcome back to our service department for maintenance and repairs.
So give us a call, walk into our dealership, or schedule a test drive online today! We look forward to seeing you soon.